Finding Room To Grow At Salesroom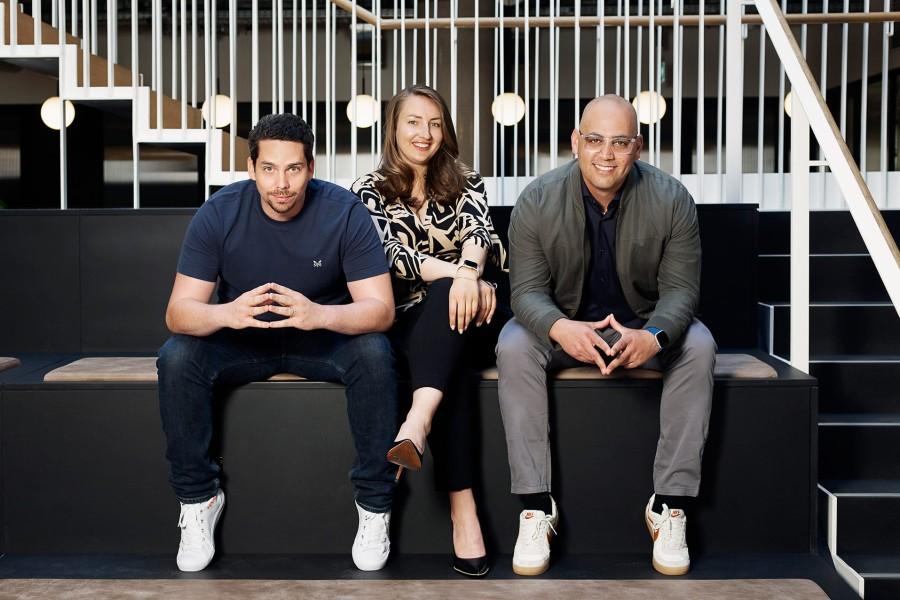 I am proud to announce that I have joined the founding team at Salesroom, the sales platform that puts personality first. We're building cutting-edge tools that bring virtual sales to life, fostering the organic conversations that build trust and close deals.
After five years as the VP of Technology at General Assembly, I didn't take this leap lightly. I was privileged to lead talented teams in making a tangible impact on the education sector by empowering people to change their lives through intensive yet accessible learning. I found the role immensely fulfilling, but as for many of us, 2020 was defined by heightened and prolonged introspection that planted the seed for me to pursue new and nuanced challenges.
That curiosity culminated in March of this year, when I attended a Leadership Program at the Elar Institute, which guides participants through rigorous reflection in pursuit of clarity and self-understanding (I highly recommend the program). This workshop reaffirmed that I am happiest when applying creativity to solve problems in fast-paced environments where I can learn from intelligent and diversely skilled people around me.
The workshop also reinvigorated my inner entrepreneurial spirit. I come from a family of business owners and have always known that the compulsion to build something from scratch and shape its evolution would one day grab me. Taking ownership of a meaningful project motivates me far more than financial incentives—a value system compounded by the rapidly dwindling appeal of conventional professional pursuits as the pandemic endured. 
Salesroom is that rare and captivating opportunity that spurred me to go all in—the relentlessly intriguing venture with undeniable promise that compels me to commit myself fully to its success. Avidly searching for varied voices outside my circle, I reached out to many startups and interviewed with nearly a dozen before signing on with the proven founders at Salesroom, Roy Solomon and Daria Danilina. 
Once I met Roy and Daria, they moved quickly—deliberate and refreshingly direct. Much like their emerging product, they put me at the center of the process. They showed deference and authenticity, putting all their cards on the table by arranging for me to connect with their investors and people that know them personally to ensure that I made an informed decision. They shrugged off my offer to sign an NDA, assuring me they have nothing to hide and underscoring their total transparency.  
The Salesroom executive team exhibited all the attributes I was looking for in an early-stage startup—a pair of smart and seasoned founders with a well-tuned moral compass, a bias towards action, an aspirational yet grounded product vision with a strong point of view, and a clear commitment to teaching me the inner workings.
As an experienced buyer of software, I know first-hand how painful and broken the existing offering is for virtual meetings. I would choose Salesroom over Zoom, Teams, or Meet any day. Salesroom's features are at once pragmatic and innovative—they help salespeople solve real and well-defined problems, and they endeavor to take virtual interactions to the next level, equipping salespeople with tools to showcase their personalities and thrive in any environment. Salesroom is a product I can readily get behind in my own daily life, making it an obvious choice for the next evolution of my career. And as an engineer, I can't help but buzz over the AI-powered potential.
At Salesroom, we're bringing energy, warmth, and clarity to virtual meetings. From digital rooms that reflect the natural cadence of in-person conversations to real-time coaching that keeps you on point, we support account executives through every step of the sales cycle. 
I'm new to the crew, but it's already clear to me that joining the founding team at Salesroom will sustain me personally and professionally for years to come. I count myself lucky to have found an opportunity that leverages the best of my abilities and challenges me to exert myself daily to solve interesting and meaningful problems with brilliant people by my side.
Finding talented people is the hardest part of my role. If this post resonates with you, please reach out. I'm looking for driven designers and engineers that share our vision for a more authentic and human virtual sales experience to join our nimble and inspired team in redefining buyer-seller interactions.